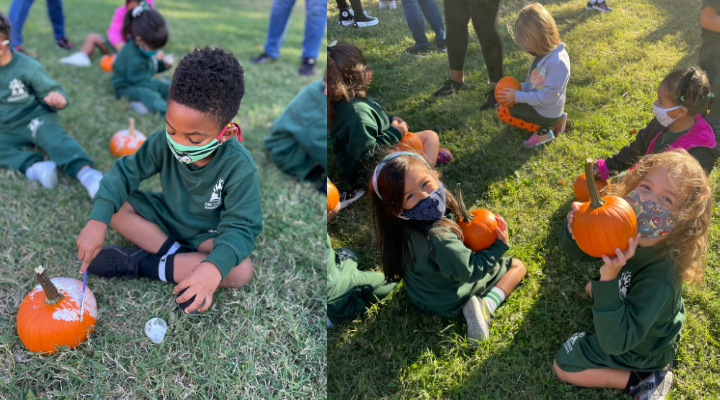 Fundraisers
Dear Parents and School Supporters,

Archbishop Borders School is proud to partner with many organizations to raise extra funds for the school and for families' annual fundraising fees. Take a look at our upcoming and ongoing fundraisers.
Current Fundraising Events
Papa John's & Rita's Cards: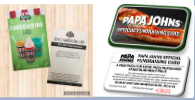 Each Pappa John's card is $15, with the card you will receive a free pizza of equal value for every pizza you purchase for one year at over 200 locations. Good for one year.
Tarjetas de Papa John: cada tarjeta cuesta $15. La tarjeta le hará ganar 1 pizza gratis de igual valor por cada pizza que compre en más de 200 ubicaciones de Papa John's. Es válida por un año
Each Rita's card is $5, with the card you will receive 10% off your order at all Rita's locations. Good for one year.
Tarjetas de Rita- Cada tarjeta cuesta $5. La tarjeta le dará un 10% de descuento en cada compra de Ritas y se puede usar en todas las ubicaciones de Rita. Es válida por un año
Past Fundraisers
World's Finest Chocolate:
Each candy bar is $1 - For each box of 60 sold a portion will benefit the Family Fundraising Fee
Cada barra de caramelo cuesta $1 - Por cada caja de 60 vendidas, una porción beneficiará la tarifa de recaudación de fondos de la familia
Abs Worlds Finest Chocolate Flyer

Super Bowl Squares:
$25 per square
Purchase your Super Bowl Square, benefitting your Family Fundraiser Fee and the HSA, by clicking the link below.
Compre su Superbowl Square, beneficiando su tarifa de recaudación de fondos familiar y la HSA, haciendo clic en el enlace del bajo.https://forms.diamondmindinc.com/abbschool/sbs23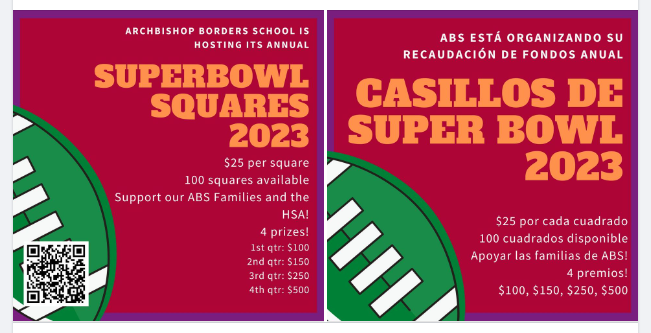 ABS Moves! Se Mueve ABS!
Heart y Sol 5K
Canton Oktoberfest, hosted by Archbishop Borders School
On October 1st, 2022 Archbishop Borders hosted its first annual Oktoberfest. Attended by family and friends. and supported by the school board, ABS Staff, and the local community, it was a day of celebration and good times. We look forward to October 2023 for our second annual Oktoberfest as we are currently in the planning stages.