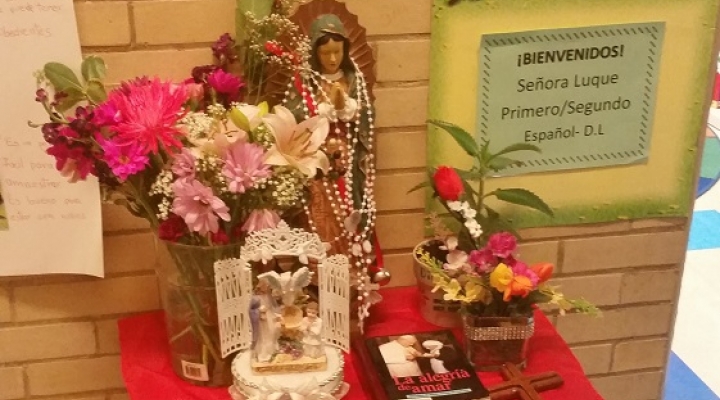 Liturgy & Sacraments
Our students and staff attend bilingual mass at Sacred Heart of Jesus twice a month. Parents and guardians are welcome to join us. For upcoming dates, please visit our calendar.
We also celebrate Feast Days and other days of significance throughout the year. These include but are not limited to an Our Lady of Guadalupe celebration, Ash Wednesday, and Mary Crowning.
Since we are not a parish school, Archbishop Borders School does not offer sacrament preparation in class. This would be done through your parish. For more information on how to enroll your children in Sunday School programs, please visit the Archdiocese of Baltimore website.