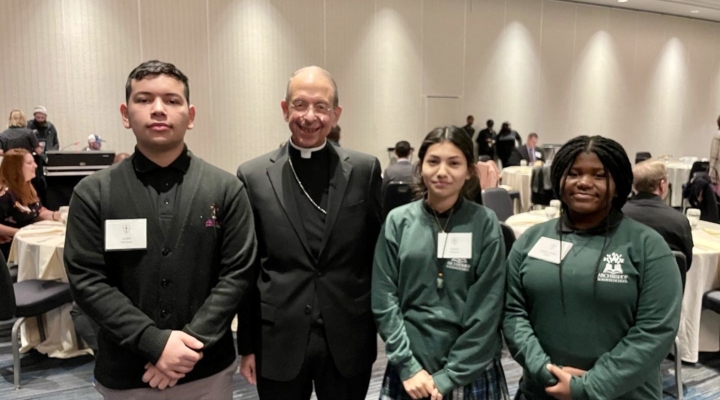 Annual Appeal
The mission of Archbishop Borders School is to prepare its students to be dynamic members of society through an educational experience informed by diversity, faith, and academic excellence.
We cannot do the essential work that we do without support from our extended community--our families, our community partners, our local business partners, our alumni, and our supporters. Unfortunately, without your support, Archbishop Borders School is not self-sustaining; we face the challenge of tuition and fees covering just 65% of the operating expenses. We must raise funds for the the remaining 28% of our school's operating costs. The tuition for this school year is $6,400, but the actual cost of educating each student, $8,890.
This pandemic has affected everyone, especially those in the ABS community. We hope that you will join us in this 2021 Annual Appeal effort. Would you please help us preserve our long tradition of Catholic education, helping to create a sustainable future for ABS in this community by supporting us with a financial gift?
A gift of $35 covers the cost of one child's tuition for one school day.
A gift of $250 covers the actual cost of educating one student for one week of school.
A gift of $1,000 can provide need-based financial assistance for a family in need of extra support this year.
Gifts of any amount are most welcome and can be made by check to Archbishop Borders School or online by visiting our giving page.
---