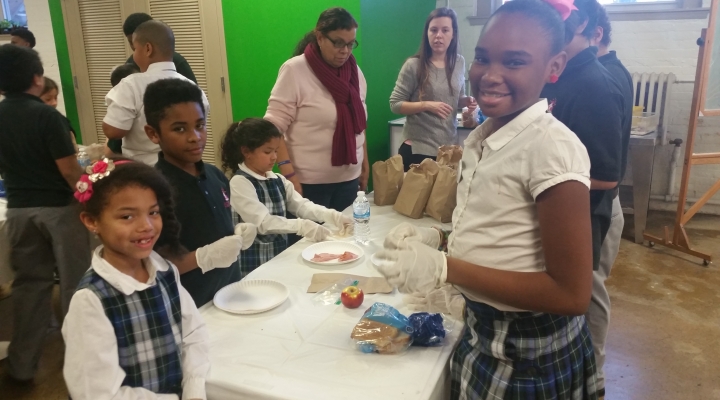 Service Outreach | Alcance de nuestros eventos
Our students participate in several service projects throughout the year. This year we collected almost 1,000 cans of food to distribute to our community, organized a slipper drive to support Tavon Mason's charity that provides them to children in hospitals, and assembled lunches and cards for Our Daily Bread. We are always looking for new ways we can serve our community.
---
Nuestros estudiantes participan en varios proyectos de servicio a la comunidad durante todo el año. Este año recolectamos casi mil latas de alimentos para distribuir a nuestra comunidad, organizamos una campaña de zapatillas para apoyar a la organización benéfica de Tavon Mason que se los brinda a los niños en hospitales, y reunimos almuerzos y tarjetas para Our Daily Bread. Siempre estamos buscando nuevas formas de servir a nuestra comunidad.