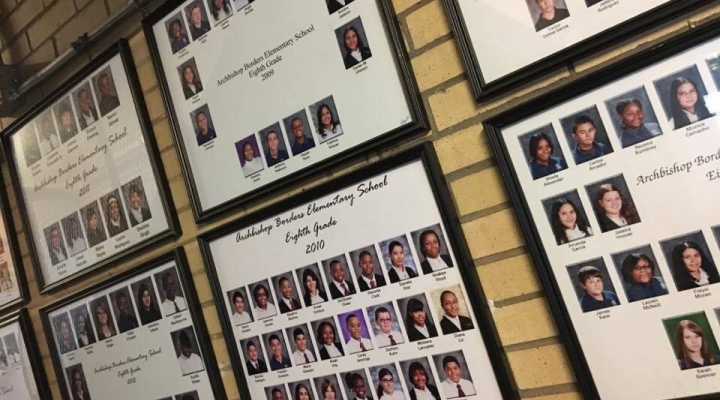 Graduados
You are an important part of the school. We would like to keep in touch with you.
Archbishop Borders School is looking to create an Alumni Association. If you attended the school in the past, or attended one of the other schools that used to reside at 3500 Foster Avenue, we would love to hear from you! Please call our us: 410-276-6534.
---
Eres una parte importante de la escuela, por ellos nos gustaría mantener el contacto contigo.

La Escuela Archbishop Borders está buscando crear una Asociación de Alumnos Graduados. Si fue uno de nuestros alumnos o estudió en una de las escuelas que se desarrollaron en 3500 Foster Avenue, nos encantaría saber de ti. Por favor comunícate con nosotros: 410-276-6534.