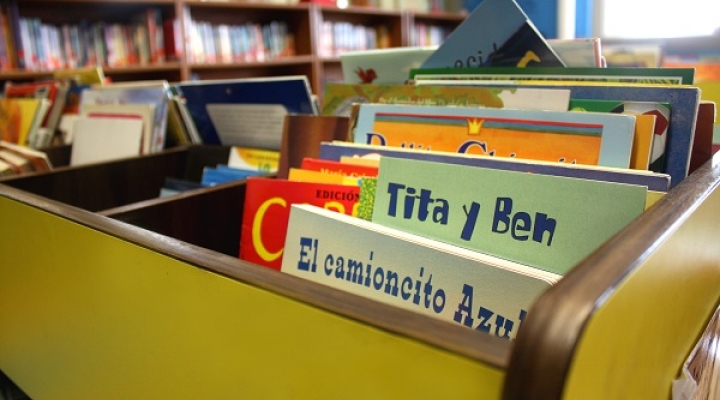 Student Services
Archbishop Borders School is here to serve its students. We have a number of programs and individuals who work with our students and families. Please see the information below to get a better picture of these services.
Student Advocacy Team
A Student Advocacy Team is established within a Catholic School to serve as a resource for the classroom teacher and as a liaison to the local educational agency. The focus of the team will be the identification of students with learning difficulties.
These needs may include the following:
Students with specific learning disabilities
Children with learning gaps due to a change in curriculum or time missed from school
Gifted students who are not being challenged
Children with low IQs
Children with physiological problems that impact their learning
A Student Advocacy Team will offer the classroom teacher strategies and interventions to enhance the learning process. The goal is to establish a collaborative team that will support the success of the students while following the mission of the school. A Student Advocacy Team may be comprised of the following Catholic School personnel: school principal (or principal's designee), special education teacher, resource teacher, classroom teachers, guidance counselor, social worker, school nurse and any other appropriate professional. The selection of the team members is always at the discretion of the principal.
There are times when a classroom teacher must seek the support of their colleagues. Recognizing that a student is struggling with academic performance is the first step towards intervention. The Student Advocacy Team can help to address the needs of the student. The team can evaluate work samples, learning styles, classroom environment, assessments, and the impact of specific difficulties on learning. Exploring alternate strategies and interventions will be the focus of the team. The team may assist
the principal in supporting parents by offering and discussing any interventions and plans. The Student Advocacy Team may also aid in the evaluation of alternative placements for students when appropriate.

School Counselor
Kate Dannals, LCPC - Catholic Charities School Consultant, serves the role of the school counselor. She is at Archbishop Borders School to work with students, faculty, staff, and families each Thursday. She meets with children individually, in small groups, and as a class. She also serves on the Student Advocacy Team to help identify and address the needs of children with potential learning differences.

School-Based Therapist Counselor
Jonathan Brandonisio, LGPC, is our School-Based Therapist. Mr. Brandonisio is able to work with individual students on a long-term basis, provided that they qualify insurance-wise. Additionally, he can assist with in-class observations of students who are suspected to have a learning difference or behavioral need. He is at Archbishop Borders School throughout the week.

Nurse
Lisa Dillon, RN is our part-time nurse, available to students Wednesdays, Thursdays, and every other Friday. She is on campus to tend to sick and injured children, dispense medications as needed, and provide wellness support to families and staff.