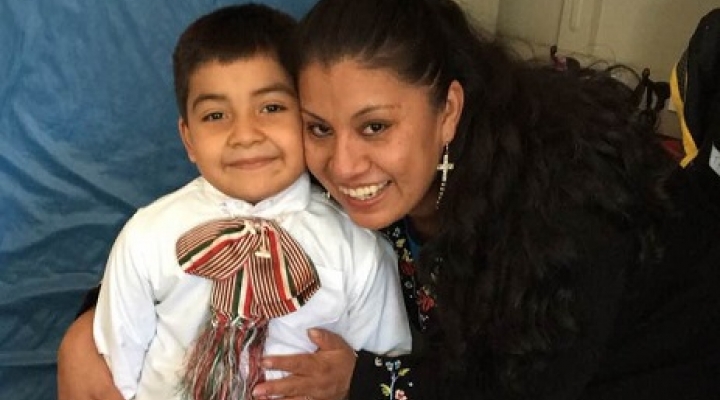 Parent Volunteering
The Archdiocese of Baltimore is committed to providing quality, healthy ministry for all persons, particularly for our children and youth.
All those who wish to work or volunteer in our school must be appropriately screened and trained and provide three written references to the school. All who wish to do so must go to
virtusonline.org
. You will register by clicking "First-Time Registrant." Select: "Begin the registration process," and then "Baltimore Archdiocese." You will create a login-ID and password. If you do volunteer, please remember to log your volunteer hours, after you complete a volunteer assignment, please visit:
La Arquidiócesis de Baltimore se compromete a proporcionar un ministerio de calidad y saludable para todas las personas, especialmente para nuestros niños y jóvenes.
Todos aquellos que deseen trabajar o ser voluntarios en nuestra escuela deben ser evaluados y capacitados adecuadamente y proporcionar tres referencias escritas a la escuela. Todos los que deseen hacerlo deben ir a virtusonline.org. Se registrará haciendo clic en "First-Time Registrant". Seleccione: "Comience el proceso de registro" y luego "Arquidiócesis de Baltimore". Va a crear un nombre de usuario y una contraseña. Para ayuda en Español, puede hacer clic en el botón Español: Acceso o Inscripción. Si ayudan en la escuela, debe registrar sus horas de voluntariado, después de completar su servicio, visite:
Volunteer Opportunities
There are lots of opportunities to volunteer. Here is a list of some of the more common ways you can help:
Event Volunteer
Fundraising Event Volunteer
Parent/Child Family Fun
Book Fair
Classroom Coverage
Classroom Parent
Chaperone
Lunchroom Monitor
Recess Monitor
Mass Volunteer
School Event Hospitality Helper
Technology Helper
Print Room Helper
Wednesday Folder Helper
Photocopies Helper
Grant Writing & Fundraising
Development & Marketing
HSA / Executive Committee
Hay muchas oportunidades para ser voluntario. Aquí hay una lista de algunas de las formas más comunes en que puede ayudar:
Ayudar en nuestros eventos
Ayudar con evento de recaudación de fondos
Diversión familiar entre padres e hijos
Ayudar en la Feria de los Libros
Ayudar en la clase
Padre del aula
Chaperón
Monitor en el almuerzo
Monitor de recreo
Ayudar en Misa
Ayudar en eventos escolares
Ayudante de tecnología
Ayudante de la carpeta del miércoles
Ayudar con fotocopias
Escritura de subvenciones y recaudación de fondos
Desarrollo y Marketing
HSA / Comité Ejecutivo