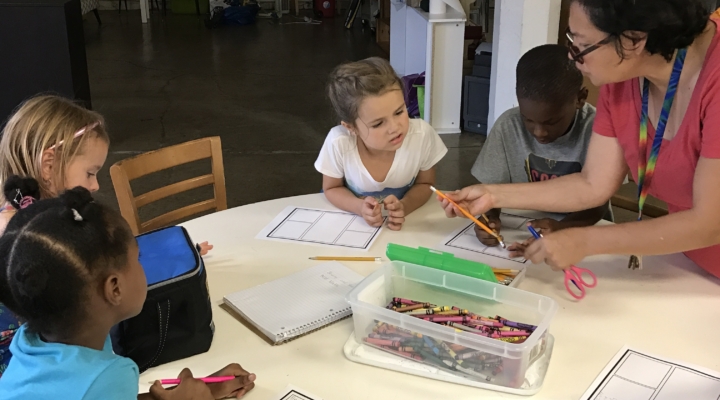 School Receives $50,000 for Summer Camp | La Escuela Recibe $50,000 Para el Campamento de Verano
Archbishop Borders School is proud to announce that it has been awarded $50,000 through the Baltimore Summer Funding Collaborative! This funding will allow our program to be offered at no cost to 20 PK - K students, and 40 1st - 6th grade students in each of the two sessions! Students will learn film making, cooking, art, gardening, among other awesome activities! Our two summer camp sessions run as follows:
Session 1: June 18th - July 13th
Session 2: July 16th - August 10th
You will receive confirmation in the coming days regarding your child's enrollment if you already registered.
---
¡La Escuela Archbishop Borders se enorgullece en anunciar que ha recibido $50,000 a través del "Baltimore Summer Funding Collaborative"! ¡Este financiamiento permitirá que nuestro programa se ofrezca sin costo a 20 alumnos de PK - K, y 40 alumnos de 1° - 6° Grado en cada una de las dos sesiones! ¡Los estudiantes aprenderán a filmar películas, cocinar, arte, jardinería, entre otras actividades increíbles! Nuestras dos sesiones de campamento de verano funcionan de la siguiente manera:

Sesión 1: 18 de junio - 13 de julio
Sesión 2: 16 de julio - 10 de agosto
Recibirá una confirmación en los próximos días con respecto a la inscripción de su hijo si ya se ha registrado.