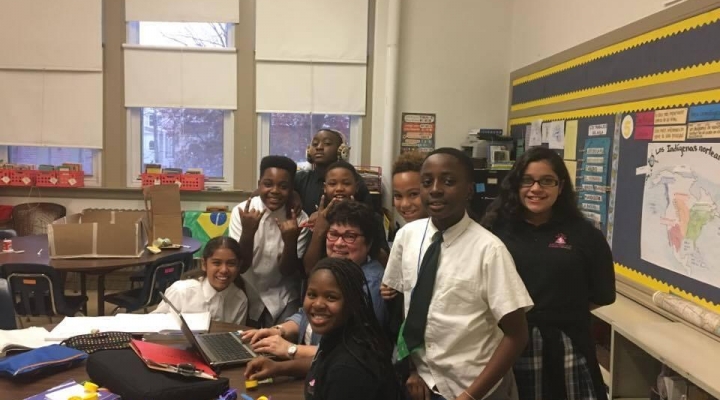 After School Programs
Aftercare
The Archbishop Borders Aftercare Program is open to students from all grades and has been crafted to optimize your child's education experience.
Our Program, which runs Monday through Friday from 3:00-6:00pm is structured around the interests of our students and developed to encourage and fun and safe learning environment. This goal is accomplished through a variety of Centers and well planned lessons.
Activities Centers include:
Healthy Chefs: Assisting our students to make a healthy and delicious snack
Artists' Studios: teaching different mediums and collecting student work in portfolios

Homework Space Station: Completing daily assignments with emphasis on neatness. Bilingual help is available.
Reading Nook: Encouraging students to read to one another
Science Lab: learning science basics through simple projects
After School Clubs
For a list of teacher-led, After School clubs, click here for list.
Student Life
For more seasonal after school opportunities please visit our Student Life page.