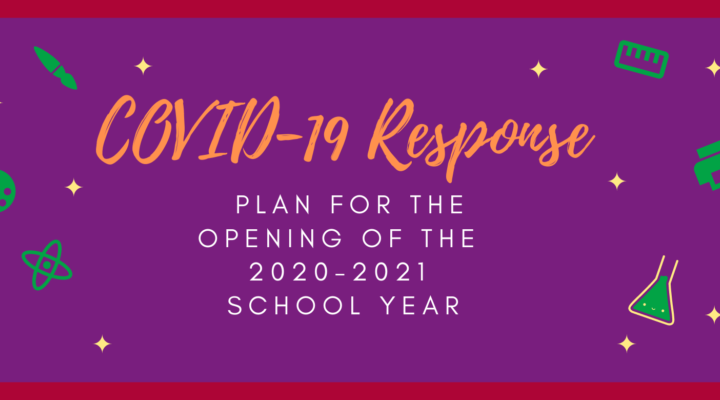 COVID-19 Response
August 7, 2020
Dear members of the Archbishop Borders School community,


May the Peace of Jesus Christ be with you. We are grateful for our strong ABS community, and we pray that your family is safe and healthy, growing in faith at this time. The Archbishop Borders School administrative team, in consultation with the School Board, Bishop Bruce Lewandowski of Sacred Heart of Jesus Church, and the Archdiocese of Baltimore Catholic Schools Office, has always worked hard to provide the safest and best education possible for your children. As school leaders, keeping our community safe must always be at the forefront of our decision making. This year, our task has been different, with an added focus on the health of our students and staff, but our mission and goals always remain the same.


We have carefully and intentionally planned for this upcoming school year, taking into account data and guidelines from many sources, while keeping our students and families in mind. Today, we present you with our plan for the 2020-2021 school year. Due to current COVID data in our neighborhood and Baltimore City, we will begin the 2020-2021 school year remotely, with the hope that we may gather in person soon, when the time is safe for our community.
Archbishop Borders will review COVID data and provide an update on October 16, 2020. We know that this is not the ideal reality to begin our school year but we ask that you consider the opportunity your children will have to continue their education utilizing the technology that we currently have. With the passion and dedication of our teachers, staff, and parents and guardians, combined with the amazing enthusiasm of our students, we are confident that we will continue to create a learning environment that reflects the uniqueness of our school.


We ask that you carefully and prayerfully read the plan. Thank you for your continued support of Archbishop Borders School.
In the spirit of "that gentle shepherd," Archbishop William Donald Borders,
Mrs. Valerie Sandoval, Principal
Mrs. Amy Belz, Assistant Principal
Ms. Kaitlyn Hammel , Advancement Director
Mr. Guillermo Brown, Dual Language Curriculum Director