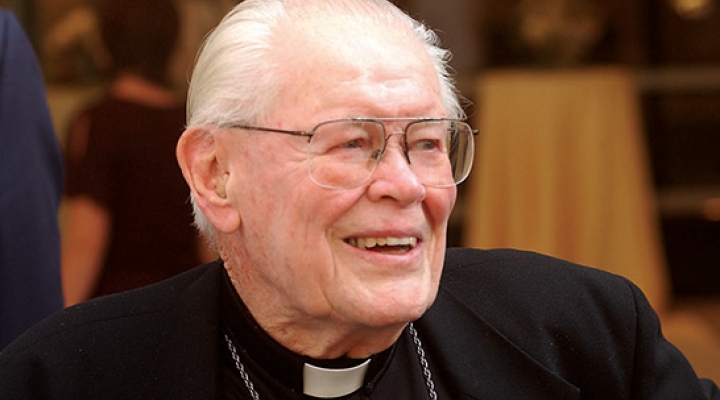 Archbishop William Borders
Our school is named after Archbishop William Donald Borders, the 13th Archbishop of the Archdiocese of Baltimore. Born in 1913, Archbishop Borders entered the priesthood shortly after his graduation from high school. During his career, he not only volunteered to serve in the Army during WWII, but he also traveled across the world to offer his services to communities in need and fought for racial equality in the United States. He was appointed the Archbishop of Baltimore in 1974. For the next 15 years, he helped restructure the Archdiocese and played a role in increasing the budget of Catholic Charities from $2.5 million to $33 million a year. Baltimore Magazine also named him "King of the Soup Kitchens." Archbishop Borders retired as Archbishop in 1989. He continued to serve communities until his death in 2010.
His efforts in serving diverse communities and promoting equality resonate with our mission. We are happy to have him as a namesake and look forward to carrying out this legacy through our students.